Anyone who has ever hosted a party, played beer pong, or celebrated an event at a beach, on a boat, or at a stadium knows the value in plastic cups. Red solo cups? They're my jam. The semi-disposable version that you get "for free" and slightly more upscale events? Even better, because after all, they're reusable. But I've never called any of 'em cute. Until now.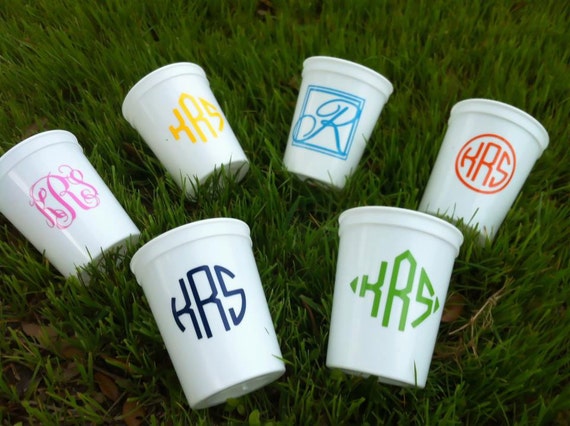 Are you kidding me? Fun colors and white and monogrammed? These
stadium cups
are so mine. I particularly love the circle + font in the orange guy on the upper right.
XO,